The S-Class Sedan is Mercedes' flagship automobile. It pushes the envelope ALMOST to the point of ripping it apart with every new generation. It does what it it's meant to do so well, you can say it is the standard in Executive Luxury Sedans across the world.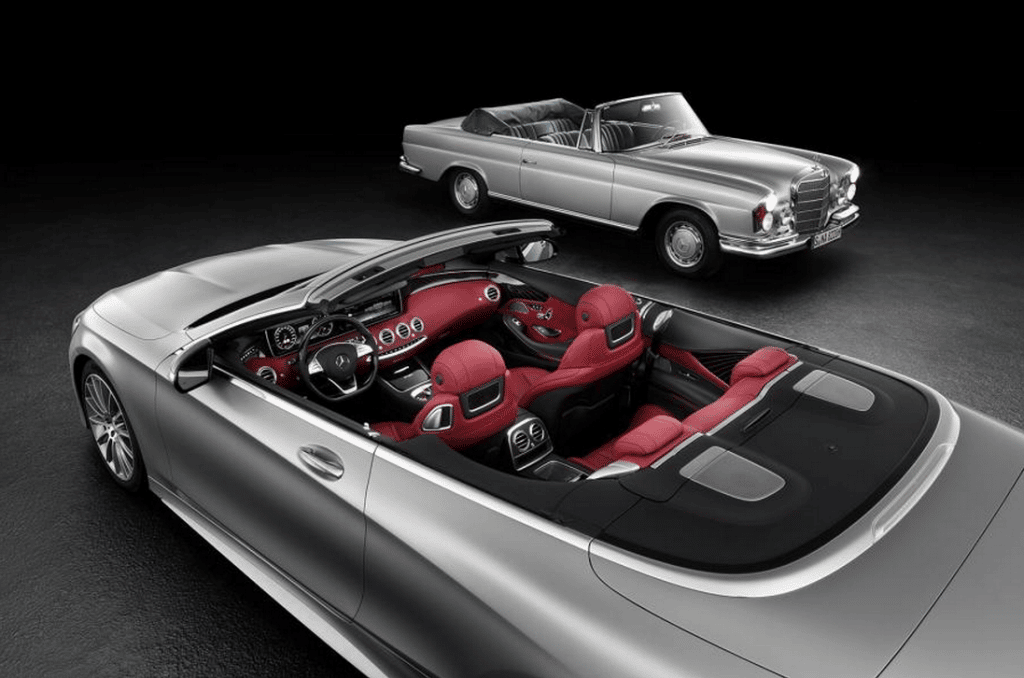 Two years ago at the Frankfurt Motor Show, Mercedes-Benz unleashed the S550 Coupe, a long, low, sleeker, and sexier coupe version of their flagship sedan. The S-class coupe blew away it's competition and has done very well for Mercedes-Benz.
This brings us to today, the day Mercedes announced in a Tweet on their official account "After 44 years, the Mercedes-Benz S-Class Cabriolet is back. The world debut will be at the Frankfurt Motor Show." Along with the Tweet from @mbusa, there is a sneak-peek picture of the S-class Convertible in what looks to be Selenite Grey Metallic on Red Leather Interior.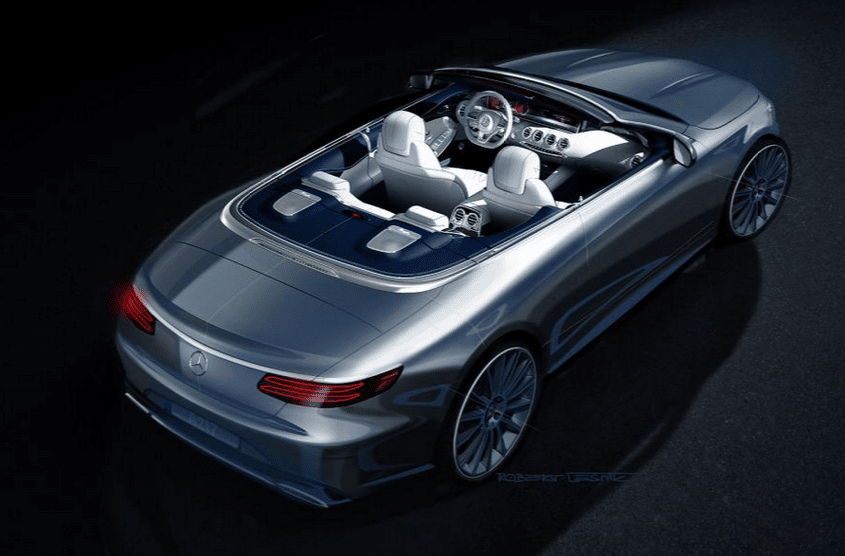 There is not much information on the 2016 S550 Cabriolet yet, but we are assuming it will offer the same engines as the S-class Coupe.
S550 Cabriolet – 4.6L twin-turbo V8 – 449hp and 516 lb ft of torque
S63 AMG Cabriolet – 5.5L bi-turbo V8 – 536hp and 590 lb ft of torque
S65 AMG Cabriolet – 6.0L bi-turbo V12 – 621hp and 738 lb ft of torque
We will keep you posted as to the availability of the S-class Convertible Lease Deals and Specials as soon as we have more information.
For now, you can check out the Studio Motors 2015 Mercedes-Benz S550 Lease Specials HERE. Or contact one of our Auto Brokers for more information at 877-788-3460 or [email protected]