2000 BMW M-Coupe Dinan Supercharged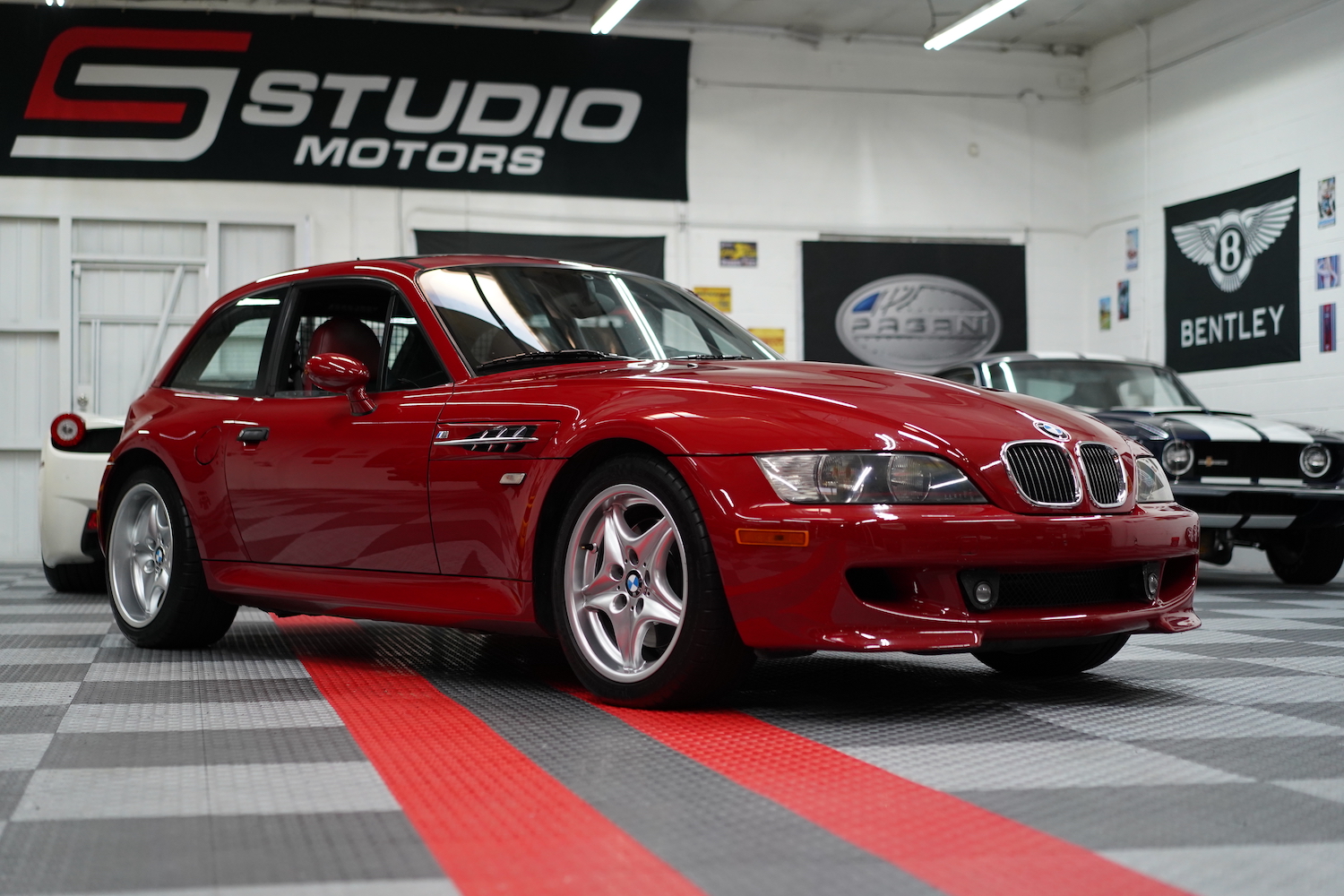 3.2L INLINE-6 DINAN SUPERCHARGED
2000 BMW M-coupe Dinan Supercharged – This is one of the cleanest and rarest BMW M-coupes currently on the market. One of 242 Imola Red over Imola Red M-coupes ever produced. That's less than 9% of M-coupes ever made. Now for the good stuff! This M-coupe is one of the few with original Dinan upgrades installed by certified technicians at BMW of San Luis Obispo. These Dinan upgrades bring the 3.2L Inline-6 S52 to life in a way you have to drive to experience. Although the more powerful S54 engine found in 2001 and 2002 M-coupes is more sought after, the Dinan Supercharged S52 Engine M-coupe is faster and even more powerful than the S54 engine. Pumping out 338hp and 291Lb-Ft of Torque, the Dinan Supercharged S52 is good for 17 more HP and 30 lb ft of TQ over the S54 engine. But that's not the best part, it's HOW that power is put down. You get so much more torque on the low and, and the Stage 6 Dinan Tune helps put the power out in a more consistent and linear fashion, making the torque much more usable in the M-coupe. Looking at the horsepower dyno graph for the Dinan S52 Supercharger Kit Here, and then the Dinan Supercharger dyno for the Torque Here, you can clearly see the gains in power but also how and when the extra Torque and Power is utilized thanks to the Dinan Stage 6 Tune. These dyno graphs do not take into account the Dinan S52 Free Flow Exhaust which is helping push out a little more. 
 Here is a list of all the current Dinan upgrades on this M-coupe:
Dinan Supercharger Kit

Performance Air Filter Assembly
High Flow Fuel Injectors
Turbotronics 9
Engine Management Software
Intake System Plumbing
Dinan Free Flow Exhaust 
Power Output Figures (not including the installed Dinan Free Flow Exhaust)
Peak Horsepower ……………….. 338 @ 6750 RPM
Peak Horsepower Gain ……….. 104 @ 6750 RPM
Peak Torque ………………………. 291 lb/ft @ 4500 RPM
Peak Torque Gain ………………..81 lb/ft @ 6750 RPM
Since the Dinan Upgrades were installed in CA, this BMW M-coupe is also California CARB Legal!
Click here for the Ca CARB Info
The Dinan upgrades were install on this vehicle December of 2003 and the vehicle had 17,973 miles on it at the time. With only 75,200 miles on the car now, it has been running these upgrades for about 57,000 miles. Dinan is well known for their focus on creating the highest quality BMW upgrades and making big power that is super reliable, which is more important than anything else when it comes to tuning. At 75,200 miles, this M-coupe runs like a dream and pulls like a train. And we expect it to keep performing as such due the highest quality of upgrades provided by Dinan. 
Feel free to contact us with any questions regarding this 2000 BMW M-coupe: 877-788-3460
Our Team is Ready When You Are
Click Submit and Let's Start Talking